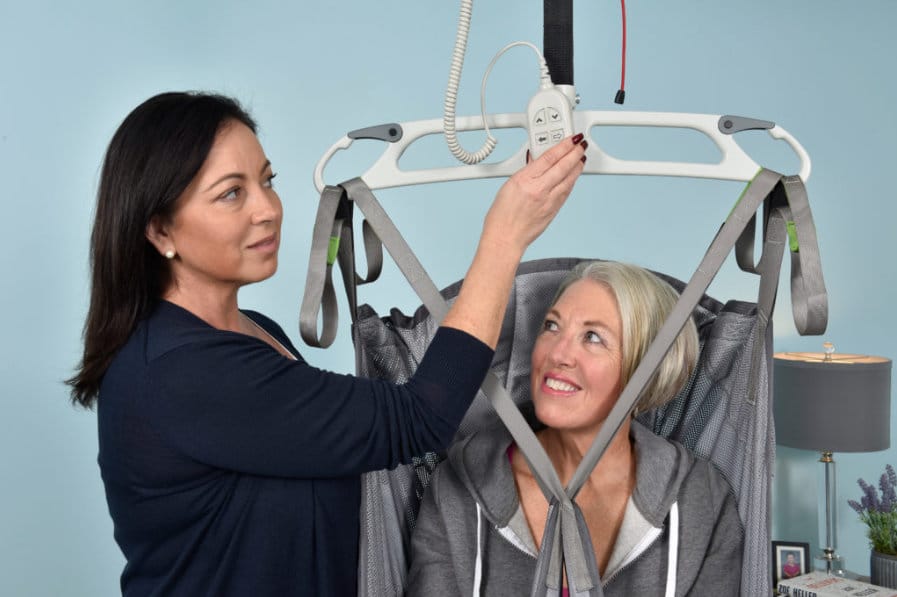 A lithium-ion battery powers superior performance.
The Savaria fixed ceiling lift was designed from the ground up for simplicity and purpose. It's thoughtful design to meet the needs of the patient and the caregiver.
We looked at everything. We knew that we could make a better product by looking at the details and questioning ourselves on how to improve everything we could. Hearing that lifts are not reliable and ready to use is most often due to the old technology of lead acid batteries.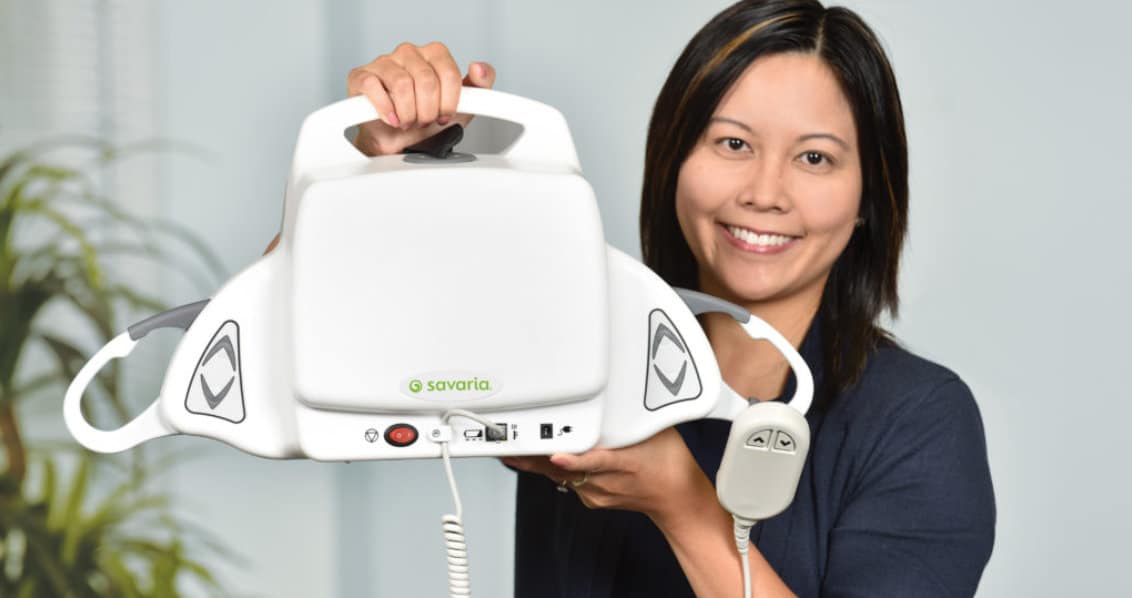 Powerfully light. Simply strong.
The Savaria portable ceiling lift was designed from the ground up to be a truly portable lift – one that can be easily carried from room to room or place to place when needed. At the heart of the system, a lithium battery system delivers patient lifting power with significantly less product weight than industry competitors.
ORBIT Patient Transfer Lift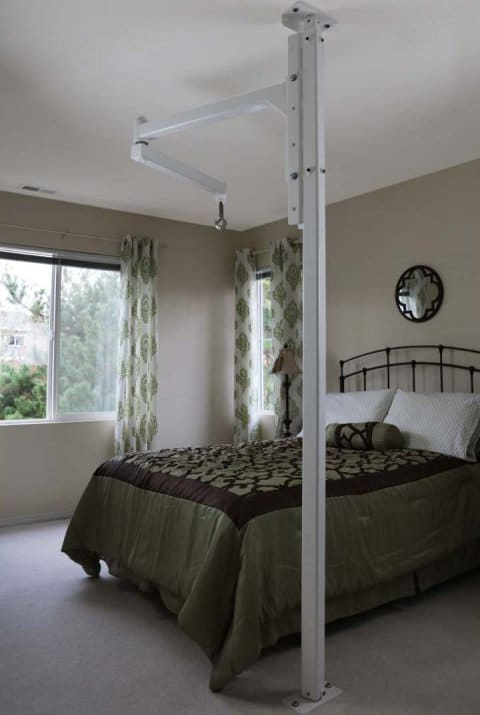 The ORBIT® Patient Transfer Lift is an American-made, safe, and convenient device to assist in lifting and transferring individuals with limited mobility.
Designed to be used with your favorite ancillary medical equipment (portable motor and sling), the ORBIT, with its articulating arm and pivoting stanchion with brake, can spin 360-degrees, allowing you complete control at all times, in all directions.
Unlike fixed track, rolling, or portable lifting systems, the ORBIT is non-intrusive to your home or surrounding space. The standard floor-to-wall or floor-to-ceiling mount system provides flexibility and reduces clutter. When wall mounted and not in use, the arm may be folded flat to the wall and out of the way. When mounted in the middle of the room from floor to ceiling, the arm may be folded in half and positioned in any direction for compact storage.
Delivery Available for Most of our Mobility Products! Inquire Below!
We Have Hundreds of Mobility Products to Meet your Needs! Inquire Below!