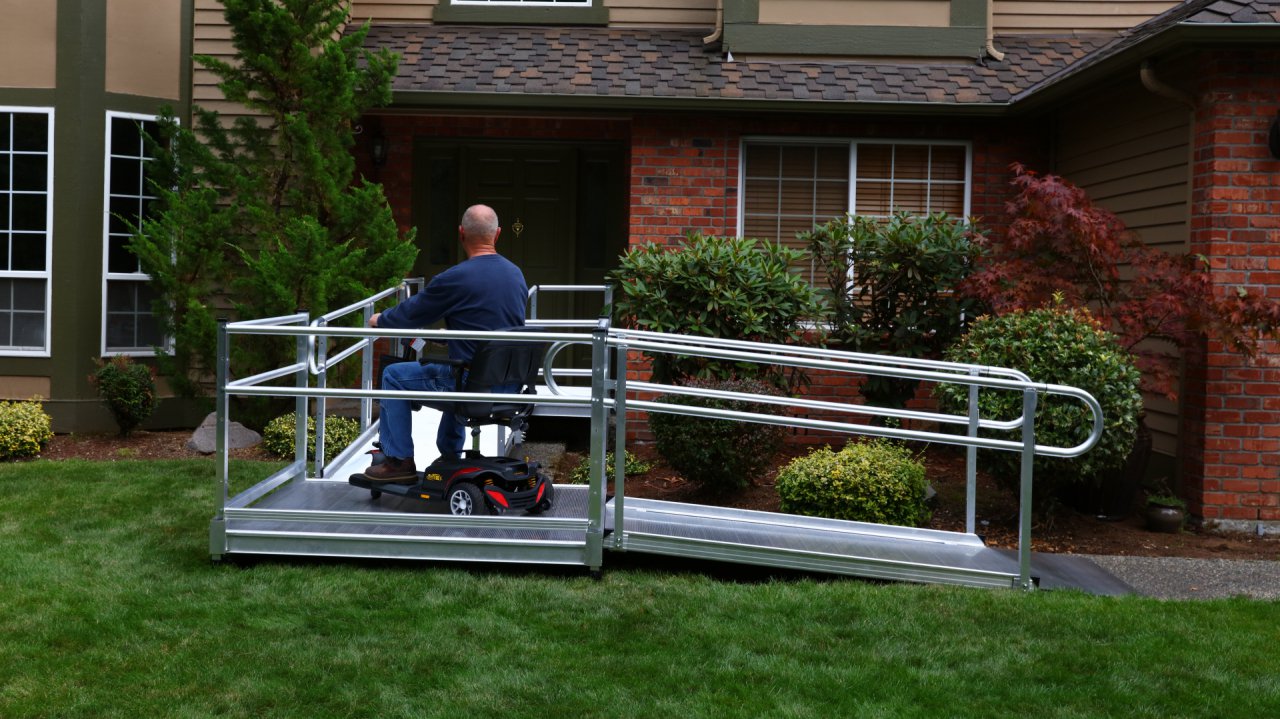 Our system allow for infinite modular ramp and platform configurations.
Our Modular Access Systems consists of ramps, stairs, and platforms, all of which may be combined and configured in a variety of ways to provide a customized access solution for your home.
Unique features include universal components and interchangeable surface and handrail options, make it an excellent choice when your residential access requirements extend beyond the scope of a portable ramp. If your needs change, we can transition with you. Our American-made modular system is made of durable aluminum and comes complete with our lifetime warranty. Powder coating options are also available.
EZ-ACCESS: Portable Folding Ramps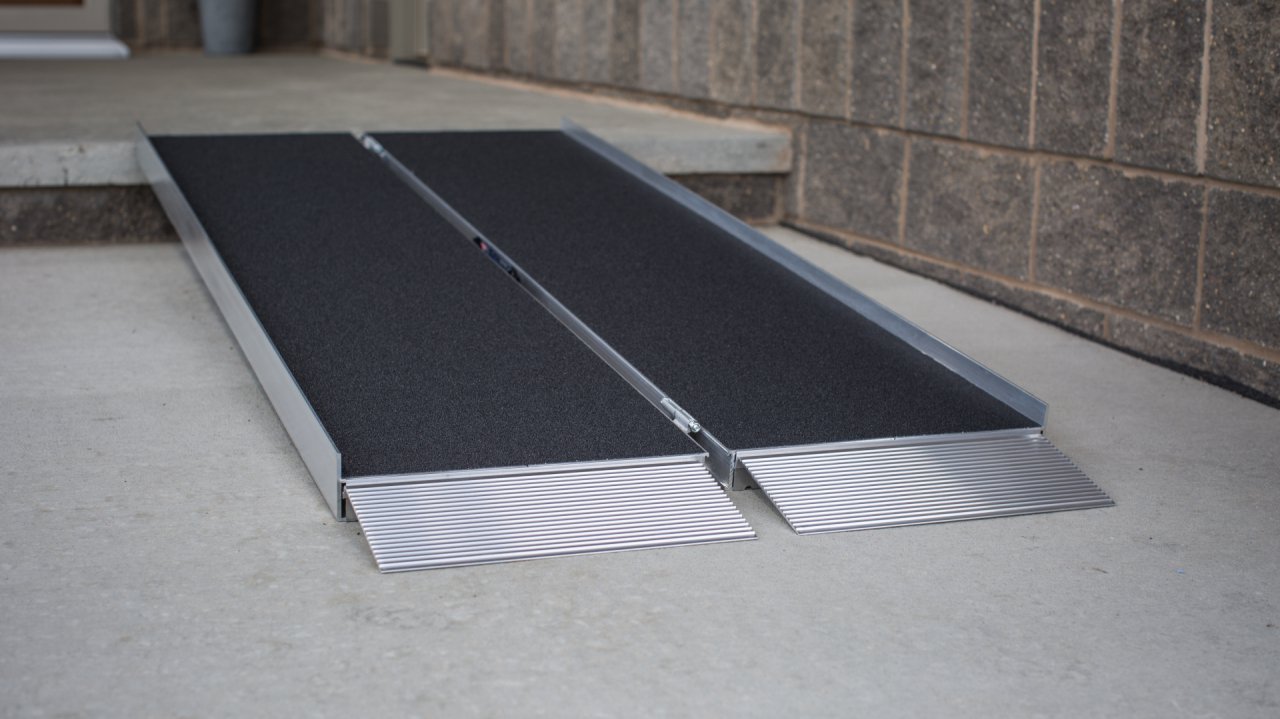 Quick and East Setup.
Featuring a seamless, slip-resistant surface, available with or without handrails. The ideal solution when mobility needs extend beyond the scope of a conventional portable ramp. Perfect for temporary or semi-permanent home access, can be easily moved or relocated as needs change. Designed for the rigors of repeated, everyday use in all weather conditions and is ideal for scooters, wheelchairs, and walkers.
Lightweight, Heavy-duty Aluminum, more durable than wood, will not rust or rot from the outdoor elements, allowing you to use the ramp repeatedly without worrying about deterioration.
Choose from multuiple styles like ramp only or ramp with two-line handrails.
EZ-ACCESS: Modular Entry Ramps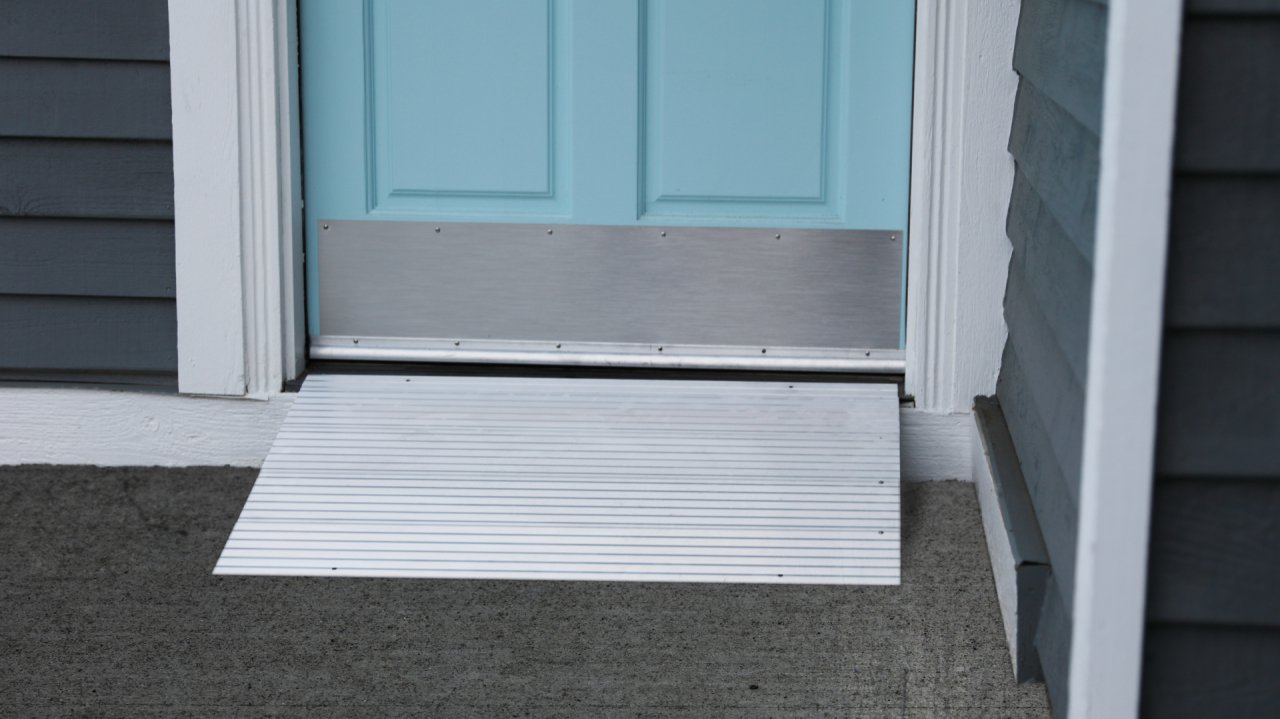 Creates a Sturdy and Smooth Surface.
Modular Entry Ramps are perfect for doorways to create a smooth, sturdy, and seam-free surface for wheelchair, scooter, walker, and cane users. It is made with high-strength aluminum that will never rust or corrode and has an extruded slip-resistant surface for superior traction. Ideal for doorways, sliding glass doors, and raised landings. It is lightweight and easily transported from one place to the next for added convenience.
Made from high-strength aluminum that will not rust or corrode and can support up to 700 pounds. Pivoting flap attaches to the top of the ramp to provide ¼" of additional adjustability. Features a safe, extruded slip-resistant surface for superior traction.
Delivery Available for Most of our Mobility Products! Inquire Below!
We Have Hundreds of Mobility Products to Meet your Needs! Inquire Below!