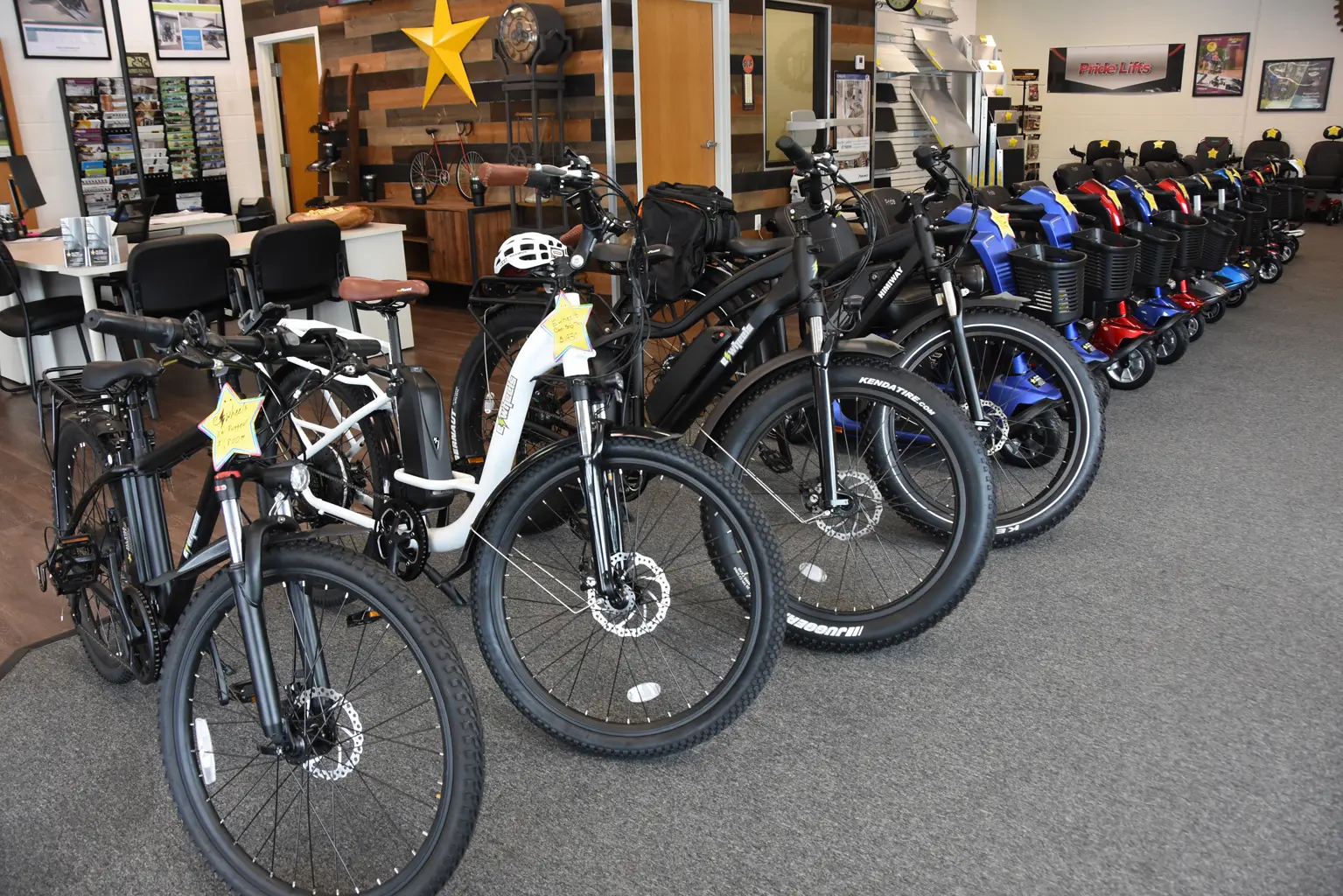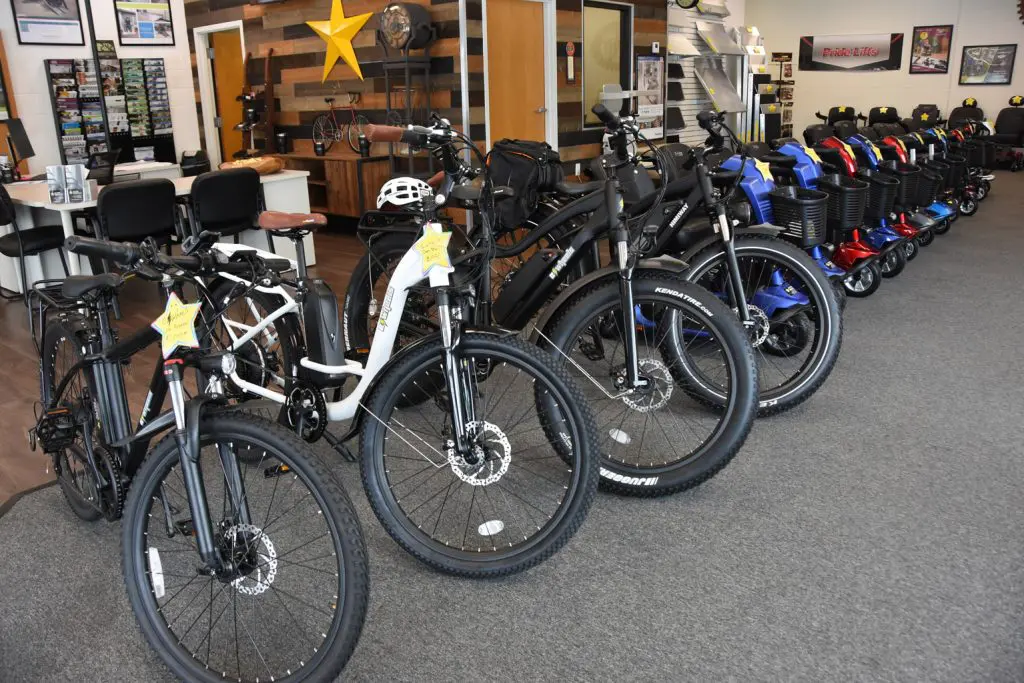 Electric bikes remove many of the roadblocks and challenges that people face with traditional pedal-powered cycles!
Key Benefits
Go up to 20 miles per hour under motor power alone
Efficiency in climbing hills or fighting the wind
Relaxed cruising for running small errands
Cargo hauling accessories available
We Have Electric Bikes In Stock and Available to Buy Immediately!
Delivery Available for Most of our Mobility Products! Inquire Below!
We Have Hundreds of Mobility Products to Meet your Needs! Inquire Below!