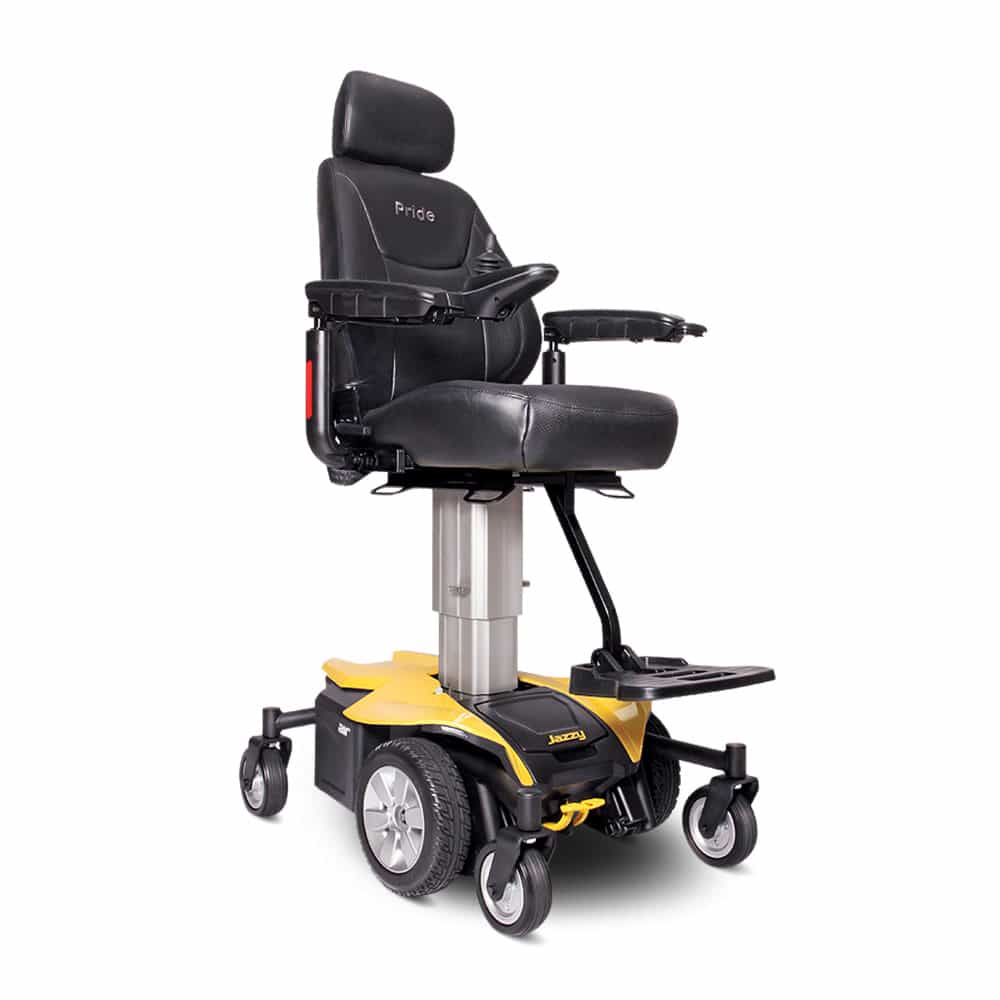 At the touch of a button a power wheel chair can elevate 10" in just 16 seconds giving your access to counters and shelves. You can even drive safely at speeds up to 3.5 mph while elevated.
Jazzy Air® Power Wheel Chair Rentals
Elevates or lowers while on the move
Provides access to counters, most tables, cabinets and shelving
Bright LED lighting
300-lb. weight capacity
Standard seating sizes include: 16" x 16" – 18" | 18" x 18"- 20" | 20" x 20" - 22"
Drive up to 18.4 miles per charge
Active-Trac® Suspension for a smooth ride and great indoor and outdoor performance
Simply plug the off-board charger into the controller for easy charging
60-inch lap belt
Angle, height and depth adjustable armrests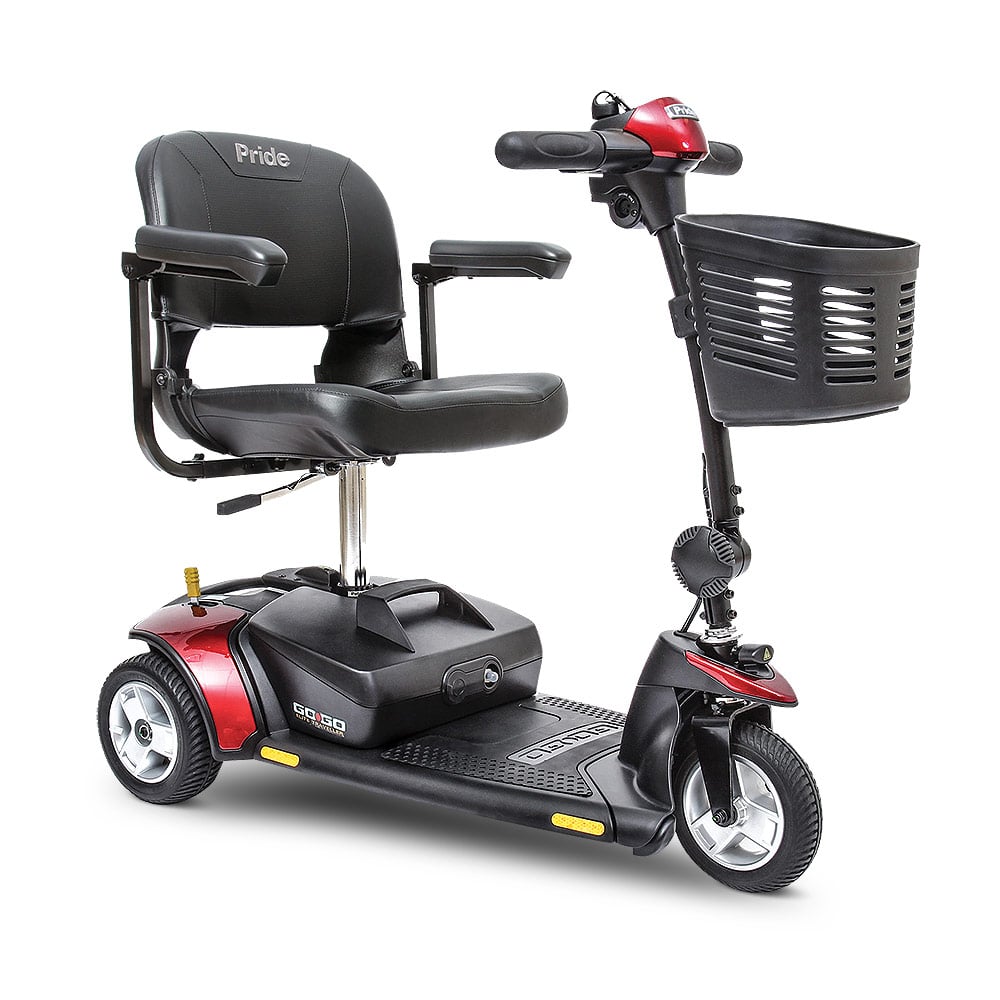 Looking for a scooter that is easy to transport from location to location? An electric mobility scooter may be exactly what you need!
Go-Go Elite Traveller® Scooter Rentals
300 lb. weight capacity
A standard front basket provides storage
Feather-touch disassembly easily disassembles into 5 lightweight pieces for transport and storage
Charger port located on the tiller lets you conveniently charge your scooter
The dual voltage charger permits charging the battery pack on-board or off-board for added convenience
Stable, front frame-mounted seat post
Pride's exclusive black, non-scuffing tires
Removable footboard basket for additional storage (4-wheel)
Includes two sets of easily changeable, red and blue colored shrouds
We Have Hundreds of Mobility Products to Meet your Needs! Inquire Below!