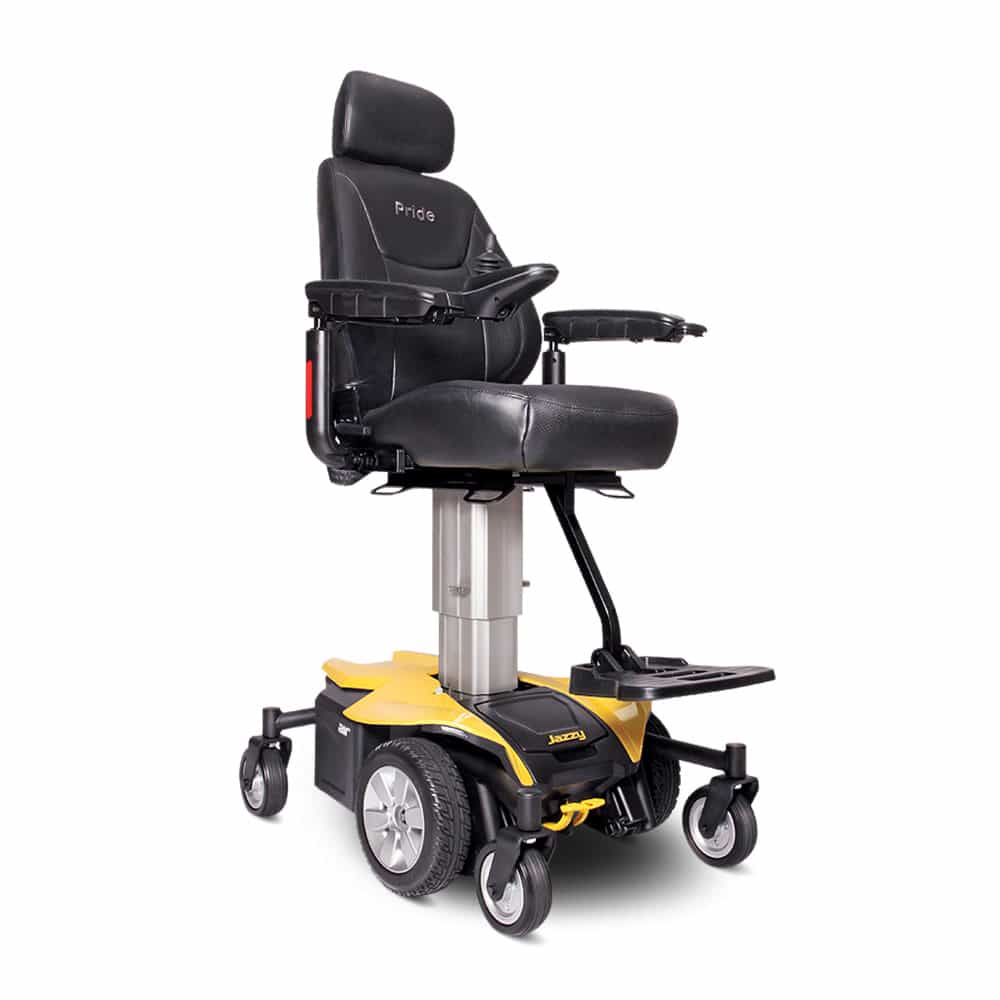 At the touch of a button, the Jazzy Air® elevates 10" in just 16 seconds, and safely drives at speeds up to 3.5 mph while elevated. Jazzy Air empowers!
Elevates or lowers while on the move
Provides access to counters, most tables, cabinets and shelving
Bright LED lighting
300-lb. weight capacity
Standard seating sizes include: 16" x 16" – 18" | 18" x 18"- 20" | 20" x 20" - 22"
Drive up to 18.4 miles per charge
Active-Trac® Suspension for a smooth ride and great indoor and outdoor performance
Simply plug the off-board charger into the controller for easy charging
60-inch lap belt
Angle, height and depth adjustable armrests
We Have Hundreds of Mobility Products to Meet your Needs! Inquire Below!