Pride Mobility Jazzy Air® 2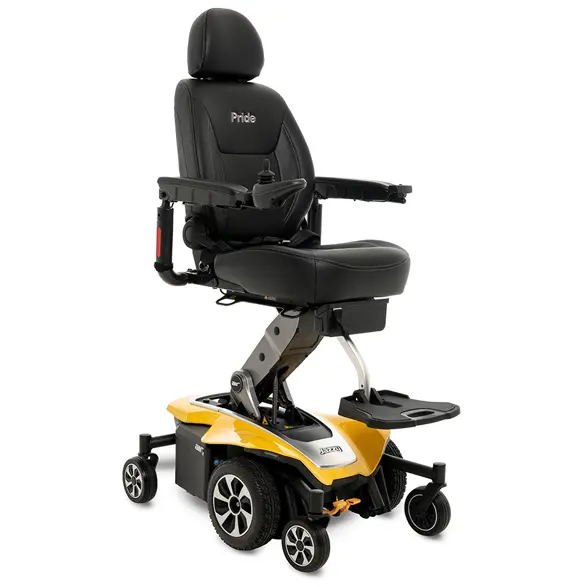 At the touch of a button, the Jazzy Air® 2 elevates 12" in just 16 seconds, and safely drives at speeds up to 4 mph while elevated.
Jazzy Air 2 Features:
300 lbs. weight capacity
24.25" turning radius
Up to 4 mph maximum speed (elevated and non-elevated)
Up to 19.2 miles per charge
Fast Rise: 12" of power adjustable seat height in 11 seconds
Mid-Wheel 6® with Active-Trac® Suspension provides enhanced performance and maximum stability both indoors and out
Bright LED lighting for visibility in all environments
High-back or solid seat pan, reclining sport seat. Seat features 2" of depth adjustment. Choice of 16"x16"-18", 18"x18"-20", 20"x20"-22"
Angle, height and depth adjustable armrests
Angle height adjustable headrest
Newly re-designed lift features 2" lower seat-to-floor height, enabling user to sit comfortably at standard table or desk, raises and lowers by using the Air switch or VR2 joystick
Integrated foot platform with rubber insert and 2" of adjustment for comfort in both the elevated and non-elevated positions
Single-sided caster forks for enhanced maneuverability
Under seat front storage compartment keeps your valuables accessible
K0899 Power Mobility Device, not coded by DME PDAC or does not meet criteria*Pride® FDA Class II Medical Devices are designed to aid individuals with mobility impairments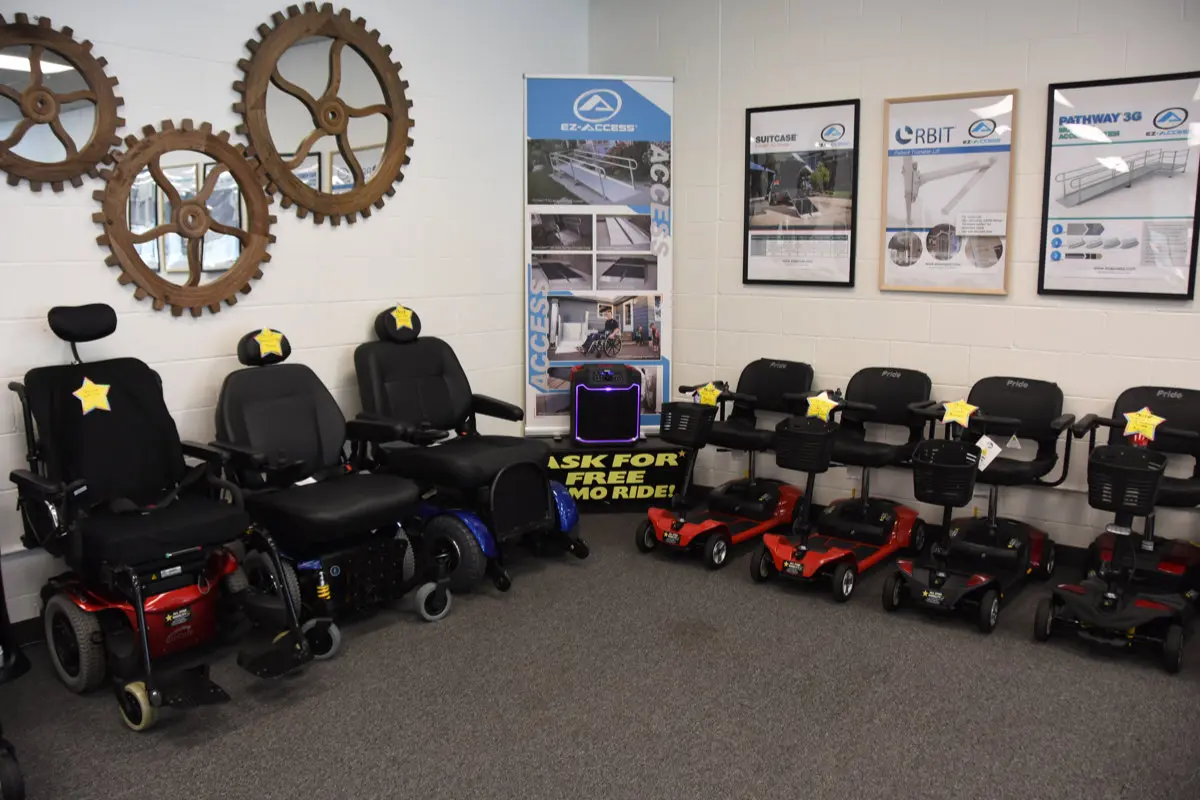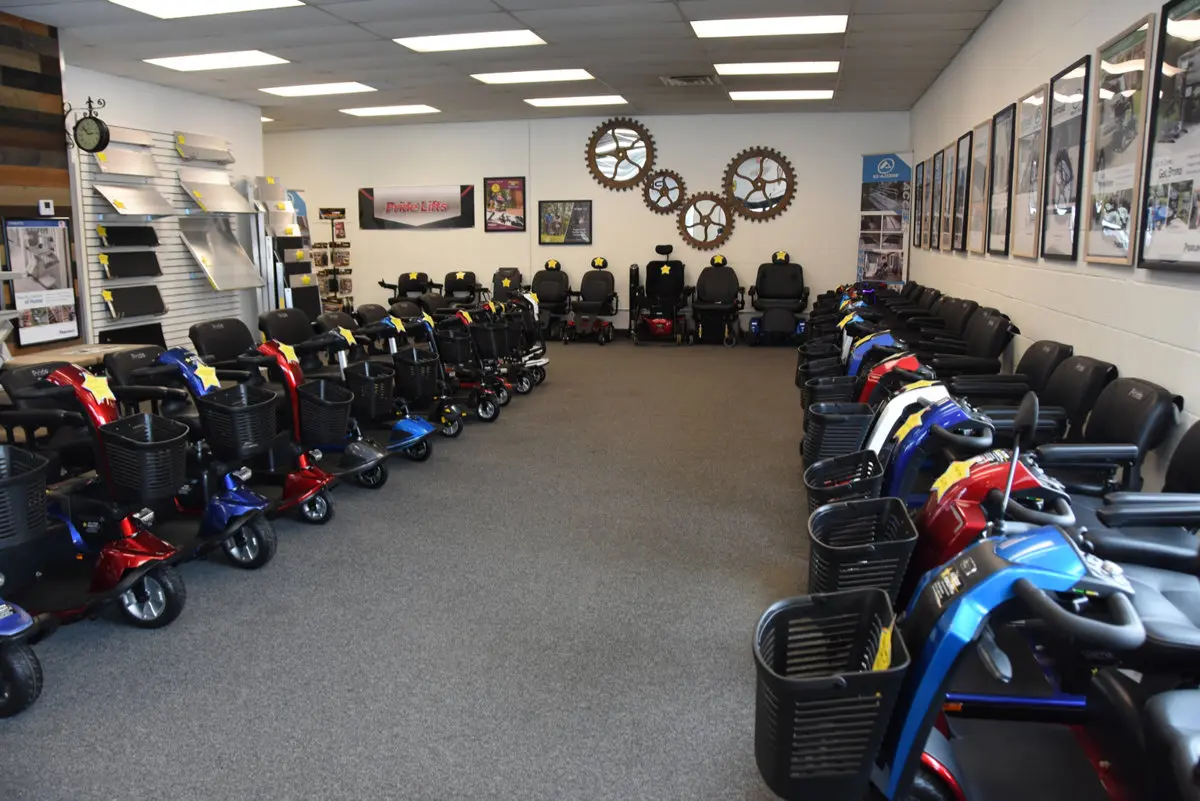 Delivery Available for Most of our Mobility Products! Inquire Below!
We Have Hundreds of Mobility Products to Meet your Needs! Inquire Below!